Description
Okay everyone knows that unbalanced walk that happens when you are trying to avoid your heels sinking into the grass. 
 Now, these heel protectors for grass are the solution to that issue. They are called Heel Protectors. Heel Protectors are transparent plastic strips. What adheres to the bottom of your favorite heels for walking on the grass. Heel Protectors are 100% transparent strips. They are flexible and unbreakable. That stick to the sole of your shoe. So your heels don't sink into the soft ground.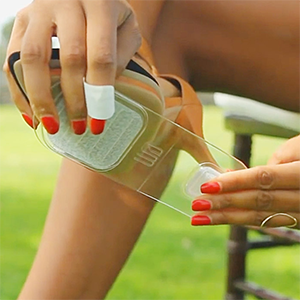 These heel protectors are sturdy practically invisible and keep your heels out of the ground. Plus they are so simple to use. They fit nicely in your clutch first so they are handy when you need them. All you have to do is simply peel off the adhesive strips stick them to the bottom of your heel. That's it now you can relax and enjoy the event. And when the party is over and you just peel them off and throw them away. They fit all sizes of heels from stilettos to chunkier styles.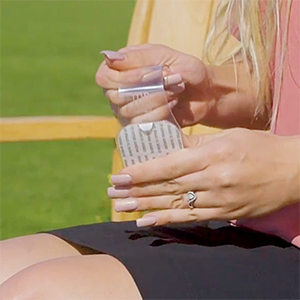 Payment & Security
Your payment information is processed securely. We do not store credit card details nor have access to your credit card information.